Like many of you, I'm well in the thick of marketing planning for 2018. A key part is to define our goals. What do we want to actually accomplish? Are the goals S.M.A.R.T (specific, measurable, attainable, realistic and time-based)? Are our marketing objectives measurable?
Research consistently shows that strategic goal-setting begets better performance. In 2002, professors Locke and Latham, two of the best known academics on goal-setting, wrote an article in American Psychologist summarising 35 years of research. Among their findings:
Setting specific, difficult goals consistently leads to higher performance than just urging people to do their best
High goals generate greater effort than low goals
Whether the goal is set by mutual agreement or by the boss alone doesn't make a big difference in goal achievement.
At Stackla, we love to help marketers succeed, so we're sharing a list of 17 measurable marketing objectives and metrics based on the results we've helped 450 of the world's top brands achieve using compelling visual content to power their digital touchpoints.
Whether you're a social media manager, digital marketer or content marketing guru, we hope these 17 goals and ways to measure them will be useful to your team in designing campaigns that deliver results.
1. Drive traffic to your website
Total Site Visitors or Sessions – how many people have visited your site. This is the big-picture number you should monitor and track over time to see how effective your campaigns are.
% New Sessions – tracking the percentage of first time visitors can help you gauge how much you're expanding your web audiences.
Unique Pageviews – the number of sessions during which a page was viewed one or more times

. Unique pageviews can help you identify which pages are performing best on your site and can track changes in page performance over time.

Average Session Duration – the average time a visitor spends on your website. Google Analytics calculates this as the total duration of all sessions (in seconds) / number of sessions but this one is a little tricky because it depends on whether there are "engagement hits" on the last page of a session

.
2. Increase conversions on your website
Total Conversions – the number of actions taken by visitors on your website (e.g. made a purchase, downloading an asset, or subscribed to a mailing list etc.). For eCommerce businesses, two simple ways to drive conversions are to add user-generated content onto product pages to provide social proof and add custom Calls to Action that link content direct to a purchase point.
Conversion Rate – (Number of sales / Number of visitors) x 100. This is the number of visitors that come to your site that actually buy something. This is one of the most common measurable marketing objectives and you'll need to implement website tracking to collect this data.
3. Increase social buzz at live events
Volume of Posts – the amount of social posts about your event. This can be tracked through the use of an event hashtag and/or geolocation filters.
Social Media Interactions – the number of mentions, shares, RTs, likes, comments etc. The best way to increase social interactions is to promote audience interaction and engagement at your live events. Competitions, hashtag battles and Q&A's are a great way to do this.
New Followers – the amount of new followers you gain across all your social channels during the event.
With the launch of their Instagram pop-up travel agency campaign, VisitScotland grew their Instagram follower net growth by 37%.
4. Improve blog performance
Interactions – the number of discussions, likes, clicks, shares, comments will tell you how popular and share-worthy your content is.
Pageviews – the number of views individual blog pages have received on your website. This metric tells you which content is most or least popular.
5. To drive awareness with impactful advertisements
Ad Impressions – the number of times your ad is displayed. Note impression does not mean someone actually saw the ad, just that it was shown on a webpage or within a mobile app.
Engagement Rate – this applies to paid social where users can interact (like, share, comment) with your ads without actually clicking through to the ad landing page. Engagement rate (%) = (Number of Interactions / Total Impressions) x 100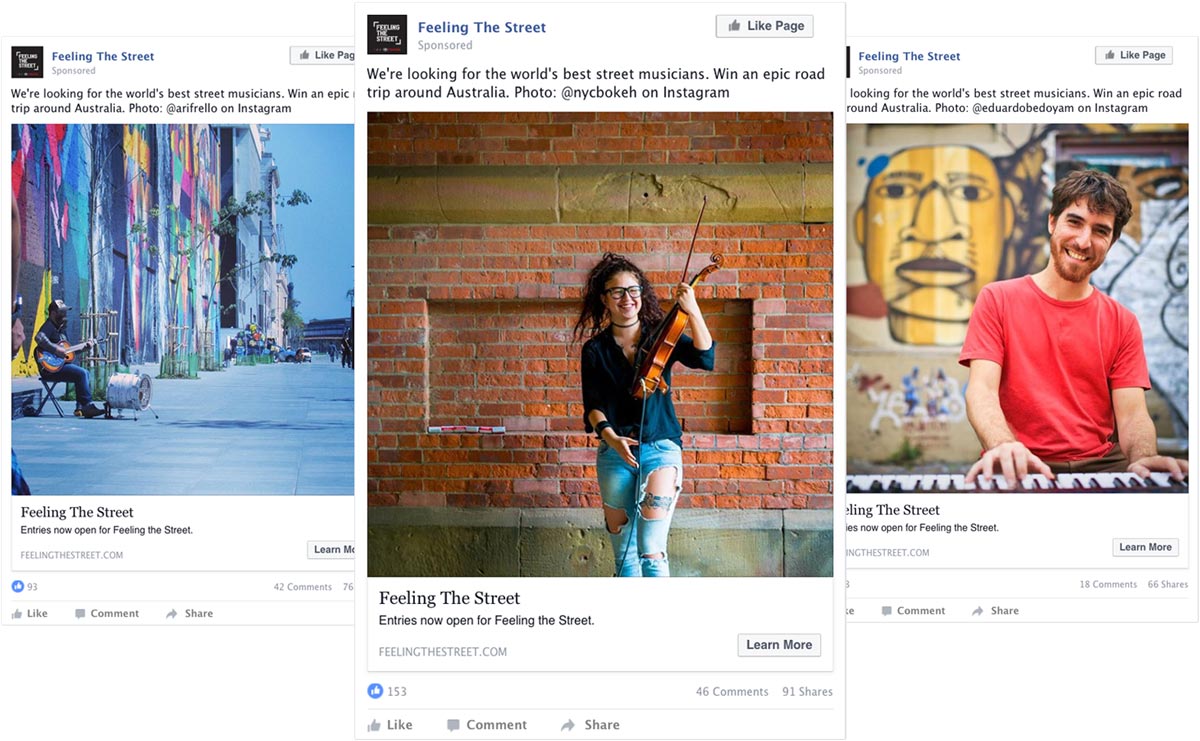 By harnessing user-generated content in their Facebook ads, Toyota increased engagement 440%.
6. To increase conversions on email marketing and/or paid ad campaigns
Click-through Rate – the number of clicks through to the landing page per ad impression. CTR (%) = (Clicks / Impressions) x 100. For emails, it's the measure of how many people clicked on a hyperlink, CTA or image within a particular email.
Conversion Rate – number of actions taken by visitors that arrive on your landing page from an email or ad (e.g. purchased, downloaded, signups etc.)
7. To increase ROI on advertisements
Cost Per Click CPC (CPC) – more common with social ads, CPC is the amount you pay for each click your ad receives. CPC = Cost / Clicks. Use CPC to compare the performance of different channels.
Cost Per Impression (CPM) – more common with display ads, CPM is typically the amount you pay per 1,000 ad impressions. This number will be set by the display service or publication you're running your ads through.
Want to learn more about measurable marketing objectives? Download the Ultimate Guide to Building an Effective User-Generated Content Strategy for key steps with metrics to track across every digital touchpoint.